The history of basketball
It began like this: in winter of 1891, students at the College of the Youth Christian Association in Springfield, Massachusetts, languished in physical education classes. They had to constantly perform a complex of endless gymnastic exercises, which at that time were considered the only means of physical education of young people in educational institutions. It was urgently necessary to put an end to the monotony of such activities, to introduce a fresh stream into them that could satisfy the competitive abilities of strong and healthy young people.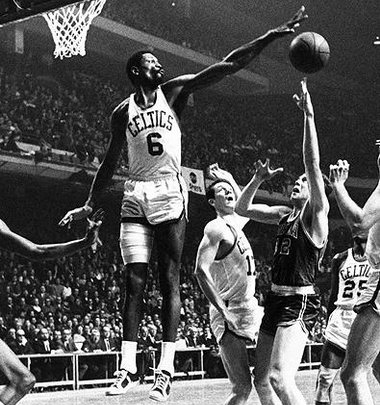 A way out of this impasse was found by a modest College physical education teacher named James Naismith, who is now considered the ancestor of modern basketball. At a physical education class on December 1, 1891, he decided to tie two peach baskets to the railing of the gym's balcony. After that, he divided the eighteen students into two teams, and offered them a new game, the meaning of which was to throw as many balls as possible into the basket of the opposing team in a certain period of time. The beginning was made. At the time, Dr. Naismith could hardly have guessed what a great future lay ahead for his brainchild.
As Naismith himself later said, the idea for this game originated in his school years, when as a child he played an old children's game called "duck-on-a-rock". The meaning of this popular children's game was that at first a relatively small stone was thrown up, which had to be hit with a throw of a slightly smaller stone.
The new game was called "basketball" (from the English words basket and ball). In its beginning, this game only vaguely resembled the fantastic spectacle that we know today by this name. At the very beginning, there was no ball-keeping, the playing sides only threw the ball to each other, standing in one place, and tried to throw it into the basket. The throw was made with both hands from below or from the chest. After a successful throw, one of the players had to climb a ladder against the wall and get the ball out of the basket. From our point of view, this game would seem sluggish and uninteresting. But Dr. Naismith set out to create a collective game in which a large number of players would participate, and at that time his invention answered his idea.