International competitions
European Cup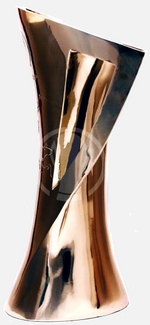 European Cup, or as it is also called The Eurocup (from the English Eurocup) is a club tournament held for club basketball teams on the European continent. The first tournament was played in 2002/2003, immediately after the 2002 Korac Cup and Saporta Cup merged into the ULEB Cup.
This tournament in the ranking is considered the second strongest tournament among European basketball clubs after Euroleague. The organizers of this tournament are currently ULEB and FIBA Europe, until 2008, the organization of this tournament was only ULEB. The first winner of the Cup was a club Passa from Spain (Valencia).
Regulations of the competition. To date, the European Cup is held in several stages:
1. Qualification round. The games begin at the end of October, 16 participating teams are divided into pairs and play a series of two matches, the winner is determined by the number of points scored. The winners continue to compete for the European Cup, and the losers start games in the regular season of the draw Challenge Cup.
2. Regular season. From November to January, the next stage of the championship takes place, and it is similar To the regular season of the Euro League. This includes 32 teams, including 18 that are automatically selected, then 8 teams that are winners of the qualifying round, as well as six more teams that were eliminated from the Cup draw Euroleague. Of these, there are four teams that lost in the first qualifying round, and two that lost in the second qualifying round. Participants of the competition are divided into groups of four teams. Games are played on the road and at home. Based on the results of the meetings, the top two teams advance to the next stage of the European Cup.
3. Final four. In the Last final of the European Cup stage, starting from the 2009/2010 season, only four teams participate instead of eight, as it was before. Currently, this stage is similar to the Final four Euroleague, and all matches are played according to the Olympic system-on departure. In the Euroleague Final four, the third-place match and the final are played only two days later; similar Eurocup games are played immediately, the day after the semifinals end.
Also read:
Basketball world Cup | Challenge Cup | Euroleague | VTB United League